Life is Cruel for the Hunted…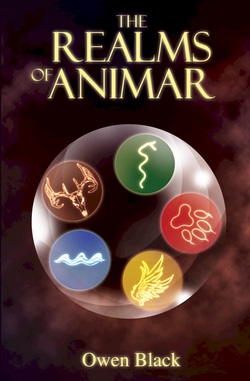 Animar is a fascinating yet perilous medieval world unlike any that has ever been imagined. Setting Animar apart is the curious fact that all people on Animar have two forms that they can change between at will - one human and one animal. Unfortunately this incredible ability comes with a painful price, a price most often paid by the weaker inhabitants of the world.
Although the ability to transform (referred to as "morphing") is commonplace, magic itself, at least in the form of spells and supernatural abilities, is not something known to exist on Animar, at least not initially. The people of Animar live in a world where homes are built by hand and wars are fought with the most primitive of weaponry. The rules that bind them are few but one that is most critical is that they cannot morph when in contact with anything metallic in nature. Other materials such as cloth and wood can shift with them but if bound by shackles or adorned in jewelry they are blocked from the transformation process. This rule plays a huge role in times of battle and only the most skilled of warriors are able to combine weaponry with their animal forms effectively.
The people of Animar have naturally divided into "realms" known as the Herbivore, Carnic, Avian, Aquan and Reptilian. The existence of these realms, and the allies they offer, are keys to survival, necessities in a world where life is dominated by the strong and cruel for the hunted. Understanding the nature of the various realms is important in order to grasp the daily struggles on Animar.
Learn more about the Realms here.
Reviews:

"If you like Game of Thrones or The Hunger Games, you are going to love The Realms of Animar."
- David Elliot,
The Denver Post
"
The only bad thing about The Realms of Animar is that it ends. Bring on Book 2 - please!"
- Jennifer Pettit,
New Fiction Review

"
The best fantasy I have read in ages. Captivating and original."
- Garrett Frost,
Sci-Fi Weekly

---